Periodically, my blog participates in virtual book tours which allow authors to showcase their books to a broader audience. Today I am hosting fellow author Harmony Kent whose new novel Finding Katie is available on Amazon. The descriptions, interview and biographical information are provided by the author.  I hope you enjoy the tour which is sponsored by 4WillsPublishing.wordpress.com.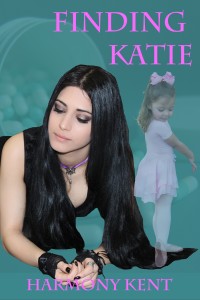 Author Bio:
Harmony Kent is famous for her laughter, and has made quite the name for herself … she's also, um, a writer … and fairly well known for that too. She lives in rural Cornwall with her ever-present sense of humour and quirky neighbours. She is single and not admitting to her age.
Here are ten things she thinks you ought to know about her …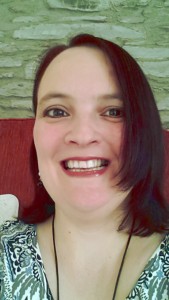 Born in 2013 (at least the author was …)
Really boring
Has absolutely no sense of humour
Biographer is a compulsive liar
Reads … a lot
Writes … even more
Completely sane(in)
Neighbours are nuts
If you're feeling extra brave she's around
Online …Website: www.harmonykent.co.uk
Hello and thanks for stopping by! I would like to thank my host for today for letting me invade his space. And a big thanks also to 4Wills Publishing for setting up this blog tour for me. For my previous tour stops, please check out the 4Wills current events page.
I am so excited to be able to share my book trailer video with you today for my latest book, Finding Katie.
What drives a teenaged girl to self-harm? What could have happened to her that she would end up being admitted onto a psych ward for the third time since she turned ten? Something about nurse Mel tells her that this time things are going to be different.
Excerpt from Chapter Three:    
"We drop the keys with Nosy Batty, and get back into the car. Like the drive out, the return journey is silent. What's strange though, is that it doesn't feel strained or tense at all. It's like she's totally cool spending the day with a deranged mute. Whatever floats her boat, I guess.
The hospital lobby is busy and noisy. I hunch in on myself and hang my head. A tap on the shoulder halts my progress toward the elevators, and I give Melanie a brief look. She indicates the café across the foyer.
I shrug and follow her to a grubby-looking Formica table. The wily woman keeps hold of my bag while she goes to get our drinks. No flies on that one. My short nails are ragged and sore, but I bite them anyway. Some pain is so minute I just don't notice it.
Seems to me that Shakespeare knew a thing or two about tortured souls. English Lit is the only class I miss now I'm not in school. Mrs Rustling is the best teacher, and the only grownup I like.
It's her who gave me my passion for the classics. I can relate, you know? It's also her who got me cutting in the first place. Long story."
 Book Blurb:
I killed someone, you see. I killed the girl, who used to be me.
I'm Kate … Kate Charlesworth. I'm seventeen, and self-harming. This time I cut too deep, and I'm in hospital. I hadn't meant for it to be so bad—it just sort of happened. I needed a lot of distraction that day.
You've had bad days, right? Days it hurts too much to think. Days you just wanna stay in bed. Days when the world needs to go away for a while. Right?
What do you do when you've hit rock bottom? When there's nowhere left to turn?
This one little mistake lands me back on a psych unit—the last place I wanna be. Only this time, the nurse I end up with isn't content to stick on a band-aid and send me home. She wants me to face my demons. But to do that, I'll have to face who I am … who I used to be … I'll have to find Katie.
Website: www.harmonykent.co.uk
Twitter: @harmony_kent 
Facebook: www.facebook.com/HarmonyKentOnline
Goodreads: https://www.goodreads.com/HarmonyK
Amazon US Author Page: http://www.amazon.com/Harmony-Kent/e/B00CO0AR7U/ref=ntt_athr_dp_pel_pop_1
Amazon UK Author Page: http://www.amazon.co.uk/Harmony-Kent/e/B00CO0AR7U/ref=ntt_athr_dp_pel_pop_1
4Wills Publishing Author Page: http://4willspublishing.wordpress.com/our-authors/author-harmony-kent/
Other books by Harmony:

"This tour sponsored by 4WillsPublishing.wordpress.com."

Comments
comments