I guess it had to happen eventually. It's just hard to believe that the job I got right out of College in 1969 has fallen so far so fast.
When I was hired by the Chicago Tribune, working as a reporter in Chicago was exciting and rewarding. The city had five competing newspapers and competition was ferocious. As a general assignment reporter you never knew from one day to the next what or who you would be covering.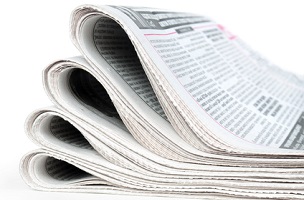 Later, when I became a foreign correspondent covering war and mayhem in Asia and Latin America, the excitement quotient ratcheted up several notches. Yes, it was dangerous sometimes. But on the whole I always felt privileged to have a job that allowed me to travel to new places, meet fascinating people and cover important historical events.
Now, with this CareerCast.com survey I find that the job I loved to do for some 25 years has landed with a resounding thud at the bottom of a list of 200 jobs. CareerCast.com is an online career site that helps people find jobs based on industry, function and location. It also conducts annual surveys of the job market.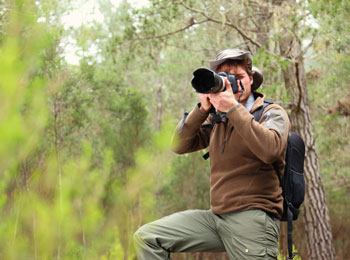 Working as a TV or Radio broadcaster or as a photojournalist isn't much better. Broadcaster ranked 196th and photojournalist was 195th on the list of worst jobs.
Still, according to the United Nations, worldwide circulation of newspapers was 24 billion in 2014. So maybe there is still hope…
Here is what CareerCast.com had to say about the worst jobs of 2015:
By CareerCast.com
A bad day at work is different for everyone, but if you work in one of the nation's worst jobs, a bad day can be especially challenging.
"I quit when several taxi drivers were robbed and killed, and I didn't want to be next," says Perry Jones, who spent two years as a taxi driver in Phoenix. "I wanted to be a taxi driver because I loved to drive and I wanted to be able to interact with people who wanted to go places within the city," he says. "I also thought it would pay the bills and leave a bit left over for some amenities."
That wasn't the case, he admits. Taxi drivers lease their cabs at a daily rate, which cuts into the already miniscule median annual salary of $22,820, according to the U.S. Bureau of Labor Statistics.
And if late hours, potential danger and low pay aren't enough, taxi drivers also face a murky job market with companies like Uber and Lyft flourishing in recent years.
Of course, there are some jobs even worse than taxi driver. Take newspaper reporter, for example, where poor job prospects, low pay and layoffs have plagued the industry for the past several years.
"Readership has steadily moved from print publications, whether they be newspapers or magazines, in favor of online outlets," explained the site. "The resulting decline in advertising revenue has left newspapers—and thus, newspaper reporters—feeling the pinch."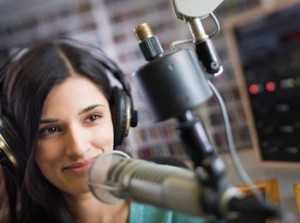 Erin Hayes, a former newspaper reporter in Boston, knows that all too well. Hayes graduated college in 2003 and worked her way up from editorial assistant to a position writing the Boston Herald's "Inside Track" column. Unfortunately, she had the misfortune of entering the industry just as it began a steady decline that continues today.
"I realize now that it's difficult to turn the ship on a dime, but I did wonder why the newspaper wasn't adapting with social media," she says. With stagnant wages and a plummeting hiring outlook, Hayes applied her passion for story-telling and media to video production, and she co-founded a Boston company that specializes in advertising called Media Boss.
To other reporters who are eager to make a career change, Hayes advises them to "try to empower yourself," she says. "Know that you can talk to complete strangers and write clean copy on a tight deadline. Don't undervalue those skills," which she says can be especially valuable in fields such as public relations and marketing.
Of course, many of the worst jobs of 2015 are central to our daily lives—even life-saving. However, few of us are suited to the physical rigors and emotional stress that accompany such careers as firefighter, enlisted military soldier and corrections officer. All of these jobs score near the bottom of our rankings in a range of categories, including environmental factors, pay and stress. Technology also has impacted the hiring outlook of other jobs ranked among the worst, including mail carrier. But a necessary distinction to make when evaluating the worst jobs of 2015 is differentiating worst from useless.
The two are hardly one-in-the-same, which means that if you work in one of the worst jobs of 2015 and have found you've hit the wall, the skills you've developed often can translate into other careers. Simply make a list of your skills, especially the ones you enjoy using, and then write a job description that incorporates those skills.
Career advisors say that's the best way to identify where you should focus your job-hunting energies when you're ready to make a change.
The following are the 10 worst jobs of 2015, according to the Jobs Rated report's methodology. Income and growth outlook listed reflect Jobs Rated metrics.
#200 Newspaper Reporter
#199 Lumberjack
# 198 Enlisted Military Personnel
#197 Cook
#196 Broadcaster
#195 Photojournalist
#194 Corrections Officer
#193 Taxi Driver
#192 Firefighter
#191 Mail Carrier
CareerCast.com has more information on its website: www.careercast.com/, including this link that explains the methodology used to arrive at its conclusions.
Visit our methodology page for a complete breakdown.
The Worst Job of 2015: No. 200 Newspaper Reporter
Jobs Rated Score:737.00
Income:$36,267
Growth Outlook :-13.33
Readership has steadily moved from print publications, whether they be newspapers or magazines, in favor of online outlets. The resulting decline in advertising revenue has left newspapers — and thus, newspaper reporters — feeling the pinch.
Previous full-time newspaper reporters, like former Virginia Pilot scribe Nora Firestone, have found their skills translate into fields with more promising, long-term outlooks such as public relations.
"I think that some of the best PR/media-relations and content writers are former journalists/reporters," she says. "We know how to find the gold in a person, company, situation or event."
Click here for newspaper reporter jobs
Comments
comments